Product Description
Product Description
We(HangZhou BST) export construction machinery parts, specializes in the manufacturing and supplying of Shantui, Cat and komat su parts for over 15 years.  Our company has a complete range such as  engine parts ,transmission parts,hydraulic parts,  electrical parts,drive parts,undercarriage parts, filter. Models such as komats D60/80/155,PC200/220/360 CAT D6/D7/D8/320/330 ect. The company provides high quality bulldozer parts and excavator parts that are designed to meet international standards. All of our products have undergone strict quality control protocols to ensure they maintain the highest standards. 
Our advantage lies in:High-quality products, Competitive prices, Timely transaction and Professional service.
We are suppliers and manufacturer for Komatu, Catpilar shantui and parts in china 
1. Excavator Parts:PC60, PC200, PC210, PC220, PC270, PC300, PC360, PC400, PC650, 
PC750, PC850, PC1250 
2. Loader Parts :WA320/WA380/WA420/WA460
3.Dozer Parts:D31, D41, D50, D60, D65, D80, D85, D155, D355, D375, D475
4.All models CZPT bulldozer from 80hp-520hp: CZPT SD13 SD16 SD22 SD23 SD32  TY160 TY220 TY230 TY320 bulldozer parts,etc
   All CZPT excavator: CZPT SE60 SE130 SE210 SE220 SE240 SE330 SE360 excavator parts.
   All CZPT Road roller: SR12 SR14 SR16 SR18 SR20 SR22 SR26 road roller parts.
   All CZPT Motor grader : Shantui SG16 SG18 SG21 CZPT Motor grader parts.
   All CZPT wheel loader: CZPT SL20W SL30W SL50W SL60W CZPT wheel loader parts.
5.Cumins Engine: 4B/4BT/6BT/NTA855/KTA13/KTA38/QSK19/QSK23/QSK45/QSK60 etc
6.CAT Excavtor:CAT320C/325C/330C/345C/320D/323D/324D/330D etc
7. CAT dozer: D5B, D5C, D5G, D6C, D6D, D6G, D6M, D6N, D6K, D6H, D6R, D7G, D7F, D7R, D7N,
D8N, D8L, D8R, D8K, D8T, D9G, D9H, D9N, D9R .D10R, D9T, D10T, D11T, D11R, D11 series 
7.CZPT Excavator: EC210B/240B/290B/360B/460B etc
8.Other: CZPT forklift parts , CZPT parts
708-1T-13310    piston sub ass'y
708-1T-13510    block ,cylinder
708-1S-13380    pin
708-1T-12420    bearing
706-73-4571    bearing
708-1T-13540    cuide ,retainer
708-1T-13550    reyeiner,shoe 
ND094200-0400    Pump assy feed
6262-71-1110    Pump hight pressure
6745-31-2150        piston
 6745-31-2140         pin
 6742-01-5309          ring snap
 6745-31-2571         piston ring ass'y
 6743-31-3210           metal
 6745-41-1110          camshaft ass'y
 6742-01-5160          bushing 
 6745-41-2100          tappet ass'y
 6745-41-4151          valve exhaust
 6745-41-4520           collect
 6745-11-1811           gasket head
 6745-41-3100          rod
6745-11-7810          gasket
 6732-21-1311          seal
 6743-21-4190          gasket
6741-21-3810          gasket
 6742-01- 0571            seal
 6742-01-0950         seal
 6745-21-5130           gasket
708-1W-43412    CAM ROCKER
708-1U-13310     PISTON SUB ASS'Y
708-1W-43341    RETAINER SHOE
170-10-15190 coupling for komat su D60A-8 
170-10-15190 coupling for komat su D60A-8 
warranty:6 months
FAQ
Q1:You are a trader or manufacturer . 
      We are a trader .
Q2: How about the payment terms ?
       We usually accept T/T . Other terms also could be negotiated .
Q3: Warranty 
      3-6 months warranty.  If any parts break during the warranty, Just offer us the proof . We'll send you a new 1 !
Q5:If parts be lost during delivery , how solve ? 
      We'll resend the parts free of charge . 
| | |
| --- | --- |
| After-sales Service: | 1 Year |
| Warranty: | 1 Year |
| Type: | Crawler |
| Application: | Bulldozer & Excavator |
| Certification: | ISO9001: 2000 |
| Condition: | New |
Samples:

US$ 50/Piece

1 Piece(Min.Order)

|
Request Sample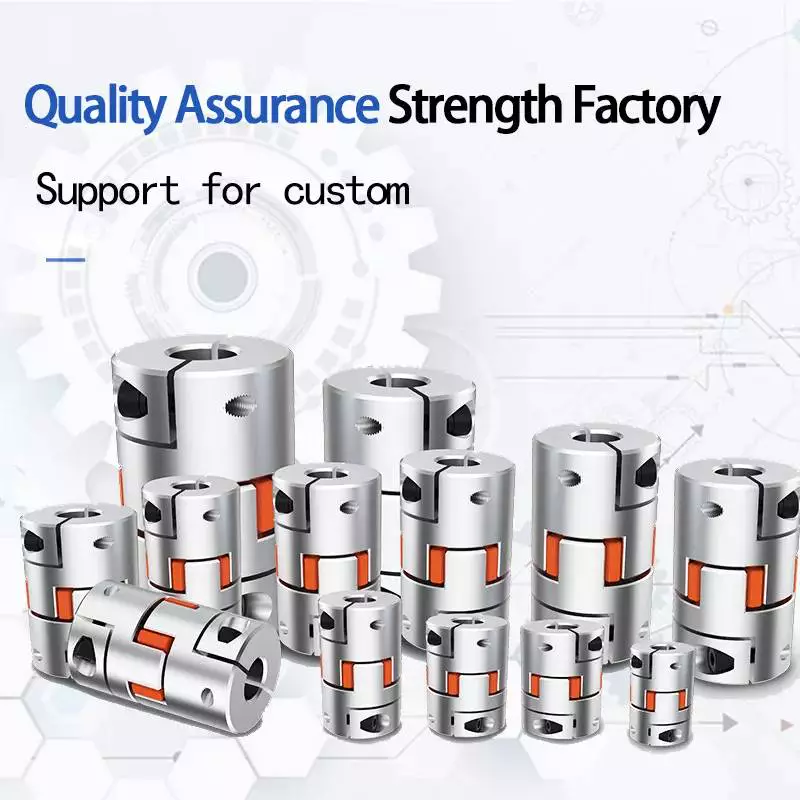 Understanding the Different Types of Couplings
A coupling is a device that joins two rotating shafts together. It transmits power from one to the other and is designed to allow some amount of end-movement and misalignment. It is a simple mechanism that is extremely common in many industries. Learn more about couplings in this article.
Flexible coupling
When choosing the correct flexible coupling for your application, there are several factors to consider. One of the most important factors is backlash, which is the amount of rotational play introduced by moving parts. Other factors to consider include lubrication and accessibility for maintenance. Choosing the right flexible coupling can be challenging, but it is possible to find the right fit for your specific application.
A flexible coupling is an excellent choice for applications that require high alignment accuracy, which is essential for reliable system performance. These couplings can compensate for angular and parallel misalignment, ensuring proper positioning between the driving and driven shafts. In addition, flexible couplings are more affordable than most traditional couplings.
The most common flexible coupling is the elastomeric type, which uses a resilient material to transmit torque. These couplings can be made of plastic or rubber. In either case, they can be relatively lightweight compared to other types of couplings. Elastomeric couplings can also be used for high-speed applications.
Another important factor to consider when selecting the best Flexible Coupling is the pipe you're connecting. Some couplings are easier to install than others, and some even have tapered edges to make them slide easily on the pipe. Regardless of the choice you make, it's crucial to remember that proper installation is critical for reliability and safety.
CZPT coupling
An CZPT coupling is a flexible, mechanical coupling that features a high degree of angular misalignment and eccentricity. They are available in different lengths, with MOL being the longest. They are ideal for applications that involve high parallel misalignment, limited assembly access, electrical insulation, and other conditions.
CZPT couplings are a versatile type of coupling, and they are often used to connect parallel shafts. They work by transmitting torque from one to the other using the same speed and rotation mechanism. They are available in various materials, including aluminum, brass, and polymers. In addition, they can work under high temperatures.
One of the main benefits of using an CZPT coupling is the fact that it does not require the use of a gearbox. These couplings are flexible, and their design allows them to cope with misalignment problems that may occur in power transmission applications. They are also able to absorb shock.
Another advantage of CZPT couplings is that they are suitable for systems with low-to-medium amounts of shaft misalignment. Because their friction is limited to the surface of the hubs, they are able to accommodate low bearing loads. CZPT couplings can also be used in systems with limited shaft access, since the disks are easily removed.
Clamped coupling
Clamped couplings are designed to provide a high-strength connection between two objects. A standard coupling has two parts: a nipple and a clamp sleeve. Each part is designed in such a way as to cooperate with each other. The sleeve and clamp are made of rubber. A reinforcing braid is often used to protect the exposed steel braid from rusting.
PIC Design provides a wide variety of standard clamping couplings for many different industries. These include medical, dental, military, laboratory, and precision industrial control equipment. They have a simple design that makes them ideal for these applications. Clamped couplings are also available for custom manufacturing. These couplings are available in metric, inch, and Metric.
The most common type of clamp coupling is a hose clamp. This type of coupling is used to connect two hoses or piping units. It consists of two conical binding sleeves that fit into the ends of the two parts. The coupling is then tightened with a screwdriver. It's a versatile coupling because it allows two piping units or hoses to be joined together.
Another type of clamp coupling is the two-piece clamp coupling. The two-piece design allows for a quick and easy installation. Unlike other types of couplings, the clamp coupling is not necessary to remove the bearings before installing it. Its keyway is designed with shims in place so that it fits over the shaft. These couplings are available in different sizes, and they are made of steel or dutile iron.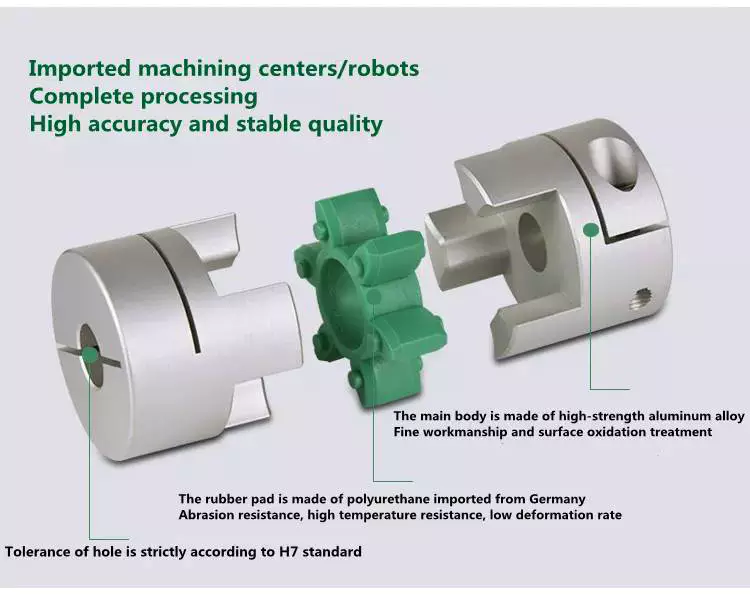 Helicoidal coupling
Helicoidal coupling is a form of nonlinear coupling between two molecules. It occurs when the molecules in a double helix are subjected to oscillations. These oscillations can occur either in the right or left-handed direction. These oscillations are called solitons. Helicoidal coupling can provide quantitative or qualitative support to a structure, such as an electron.
Split Muff coupling
The Split-Muff Coupling market report provides detailed market analysis and key insights. The study covers the market size, segmentation, growth and sales forecast. It also examines key factors driving the market growth and limiting its development. The report also covers current trends and vendor landscapes. Therefore, you can get a deep understanding of the Split-Muff Coupling industry and make the right business decisions.
The report also provides data on the competitive landscape and the latest product and technology innovations. It also provides information on market size, production and income. It also covers the impact of the COVID-19 regulations. The market report is a valuable resource for companies looking to expand their businesses, or to improve existing ones.
In terms of application, Split-Muff Couplings can be used in light to medium duty applications. They are shaped like a semi-cylindrical disc that fits over a shaft. Both parts are threaded for assembly and disassembly. It can be disassembled easily and quickly, and can be used for medium to heavy-duty applications with moderate speeds.
Split Muff couplings are the most popular type of couplings for transferring wet and abrasive materials. Their flanged end fits on most major brands of smooth material muff hoses. In addition, this type of coupling is corrosion-resistant and easy to install. It also does not require any adjustments to the drive shaft's position.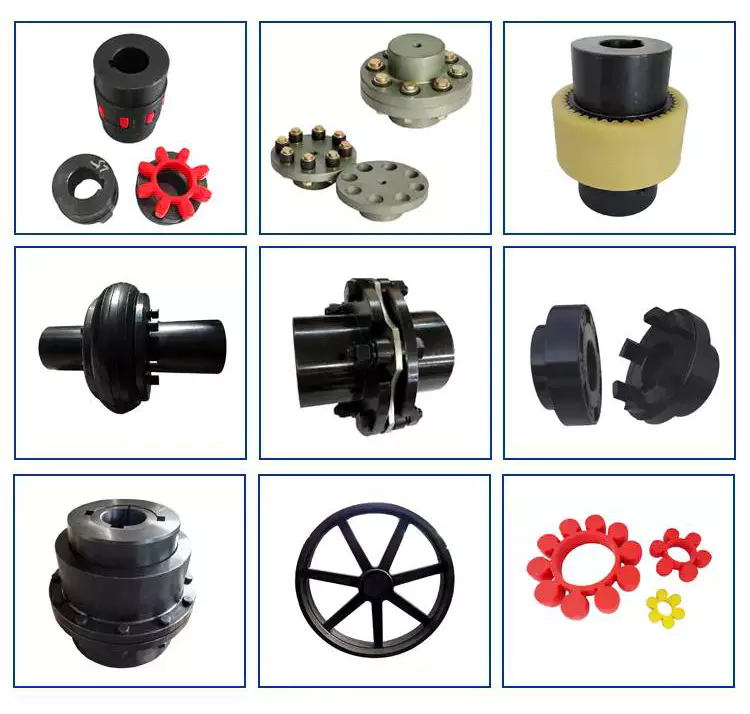 Flexible beam coupling
The Flexible beam coupling is one of the most popular types of couplings in the industry. It is comprised of two sets of parallel coils separated by a solid member, and it offers a wide range of torsional stiffness. These couplings are made of aluminum alloy or stainless steel. They offer excellent flexibility and are less expensive than many other types of couplings. They also require zero maintenance and can tolerate shaft misalignment.
Beam couplings are categorized into two types: helical and axial. The former is characterized by a high degree of flexibility, while the latter is used to compensate for higher misalignment. Both types are suitable for small torque applications and are available in a wide range of shaft sizes.
Flexible beam couplings are available in metric and US sizes, and feature a variety of options. They feature stainless steel or aluminum materials and are highly durable and corrosion-resistant. They also offer high torque capacities and excellent fatigue resistance. Flexible beam couplings are available with a wide range of options to meet your unique application needs.




editor by CX 2023-05-30